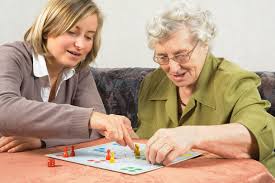 Nanny & Eldercare Placement Agency
Services that we offer Families:
We have 8 years experience assisting families finding caregivers (nannies, elder care, drivers, cooks, any combination) who will be a good fit with your family. With clients in Toronto, Calgary, Surrey and across Canada. We will provide references of clients you can talk with and we specialize in recruiting local caregivers. By law we give priority to Canadians and Permanent Residents but if one can not be found then you can consider caregivers who are still under the Foreign Worker program.
There are three options in sourcing a caregiver for your family:
Candidates who are already in Canada 
These candidate are available to work immediately for your family. This is our specialty, including a one full year placement guarantee inclusive of ongoing support, as well as a complimentary replacement at the time they have their first vacation. Most families hire someone in the caregiver program but is already in Canada. We also have candidates who do not need to be sponsored.
Experienced candidates who are currently working overseas
We have candidates who are currently working in Hong Kong, Israel, Europe, Middle East and many other regions. We will take the time to find someone who will commit long term to your family at the lowest possible cost.
If you have already found your own candidate – we can guide you through the various steps in obtaining a valid LMIA, Work or Permit.
Contact Tim (

timkinney@nannyeldercare.com Phone: (647) 338-5380

) if you have questions or would like to discuss the process in more detail.
Once we understand your family's needs, we match candidates regarding skills, personality, experience and can usually accommodate and align cuisine and languages. Your priorities and preferences are what matters. Experienced caregivers are coming to Canada from virtually every country in the world and bring with them experience with various languages, cuisines, and culture.
Services that we offer to Caregivers:
No fee for placement even if you are Open Permit or Permanent Resident.
Reasonable fees to assist you with Work Permit if you found your own eligible employer.
Register your profile on our website
IMPORTANT: Please note: Employers who might consider offering a position to caregivers who are Foreign Workers and who would need to be 'sponsored' – such a job offer can only be made if you have first made an effort to recruit Canadians or foreign workers.
Application Process
We have live-in and live out caregivers available and will find the right person for you, or, if you have found your own caregiver we can guide you through the application process.